I would have an incredibly trendy wardrobe today. I get so nostalgic when I think back to some major 90's pop culture icons. But then I look around me and cheer up, realizing the 90's are still total influencers in today's fashion world.
From Beavis and Butthead's, MTV band T-shirts, to The Fresh Prince of Bel-Air's neon snapbacks, the nineties are far from being extinct. Feeling a little grungy? Tie a hoodie or a plaid shirt around your waist, and slip into some combat boots. To lock down these fashion fads, and I mean pull it of like you've spent the nineties kicking it with Kurt Cobain, or the boys from Wayne's World, think vintage!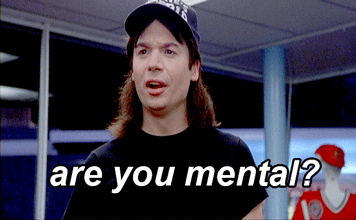 Styling is an art, you must get creative and push some boundaries to set yourself apart. I like to mix and match contemporary and classics items. Of course I have my favorite stores to shop, but I also love discovering second hand boutiques. Where else can you find pieces perfectly worn in, for a fraction of the price?
Macklemore feat Wanz's song, Thrift Shop, explains this concept so perfectly:
"I'm gonna pop some tags, only got twenty dollars in my pocket."
The music video features some funky 90's throwback outfits including playful and inspiring street wear combinations.
Thrift shopping can be a serious commitment. You will have to be patient, rummaging through racks and piles of clothing. The end result is so rewarding! There is no feeling like when you're wearing an exclusive article of clothing you know is close to impossible to be spotted on someone else. Authenticity is also a major plus of thrift shopping. Fashion trends will eventually repeat themselves it's a cycle. How do you keep your look fresh and original went similar items are available on just about all shelves of your local retail shops? You need put your personal twist on the trend. I encourage you to do some exploring and hunt down a couple unique items to shake up your outfits!
90's fashion left us some gems, and true are the fashionistas that go the extra mile to find them and bring them back to life!